Exciting news!!!
Turner M3 Skid Plates
are BACK IN STOCK!!! Wahhhoooo!!!!!!!!!
The E9X M3 belly pan is a constant point of impact for parking curbs, inclines, and road debris.
Fortunately, there is usually little damage other than the brittle belly pan plastic and side covers which is still not a cheap expense.
The Turner Motorsport skid plate is the ultimate upgrade for your belly pan replacement woes, simply being the final replacement for nearly the same cost as the plastic OE replacement.
Click HERE for your BMW E90 Sedan M3 Skid Plate upgrade

Click HERE for your BMW E92 Coupe M3 Underbody Protection Upgrade

Click HERE for your BMW E93 Convertible M3 Belly Pan Performance Replacement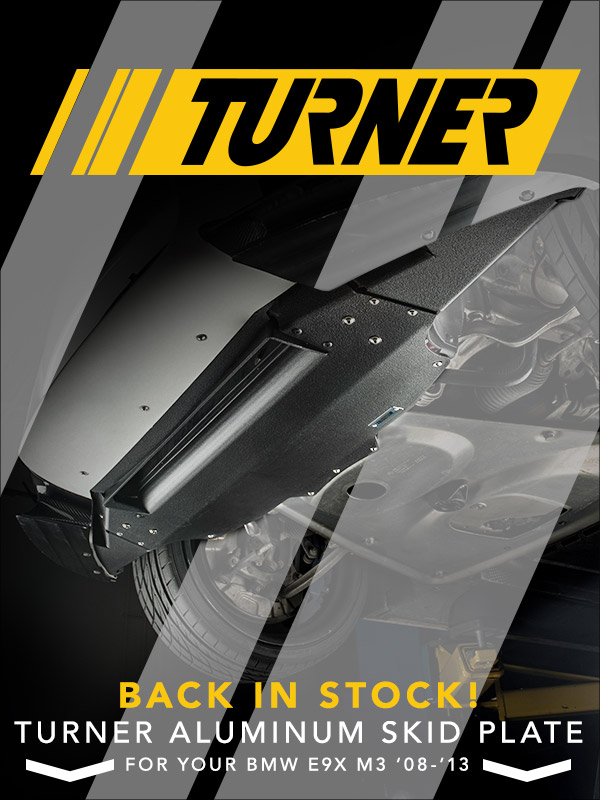 Click HERE for your Turner Motorsport BMW E90 Sedan M3 Skid Plate upgrade

Click HERE for your TMS BMW E92 Coupe M3 Underbody Protection Upgrade

Click HERE for your Turner Racing BMW E93 Convertible M3 Belly Pan Performance Replacement