Okay guys i'm totally stumped.
So to make a long story short I have been tooling around with the idea of powder coating my VMR VB3's for a while. I would really like to do it but the color i've had in mind was the flat silver that the RAC RG4's have. I have absolutely no idea how to get even close to the color i'd like to achieve because the only source I have is pictures on the web.
Anybody have an idea of where I could possibly find out what mixture they used or get close to. I know it's silver but people that have a lot of interest in the brand know what I mean when I say it's definitely a one of a kind color.
Quick google search gave me this. The silver is a very flat but rich color almost like a white tone to it.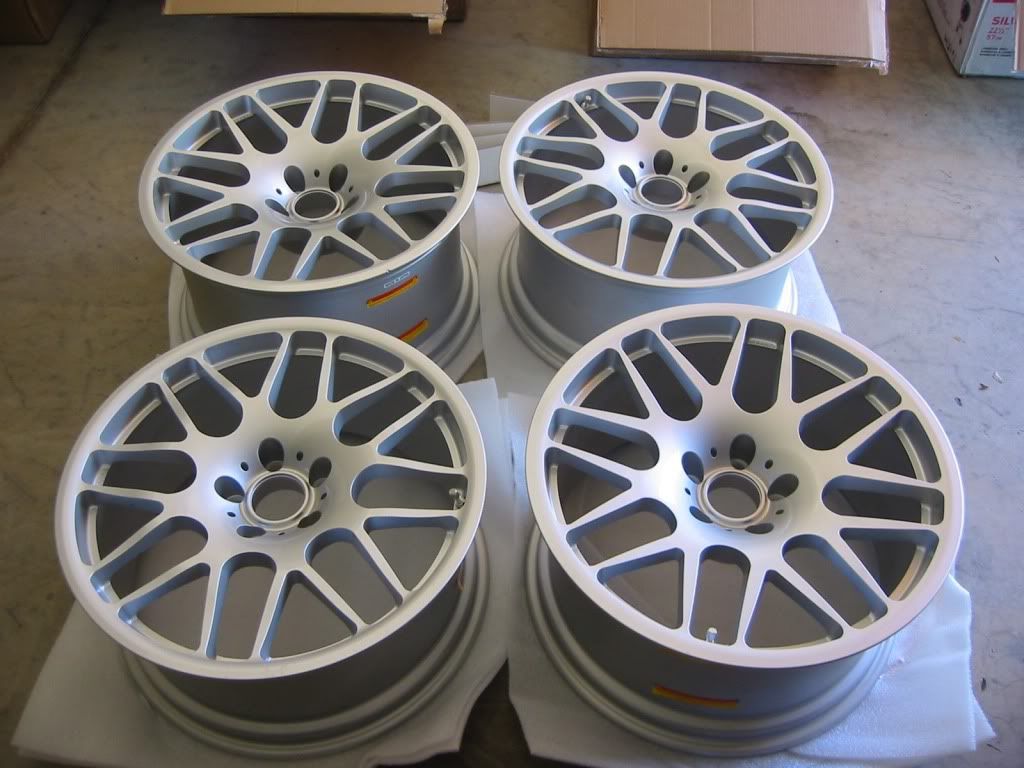 __________________
2005 Carbon Black Metallic / Cinnamon - RAC RG4's | Rogue | V-CSL Diffuser + Bootlid + Bumper |
| AR20 Rasp Elimination | TC Kline S/A| StopTech 4 POT F/R| Scorza CSL
Journal