Some maybe aware, but the CSL front bumper wiring loom is NLA
So I've decided to look into how easy it is to turn the stock E46 M3 wiring into a CSL one. Turns out pretty bloody easy, so I've decided to make a DIY in case anyone needs to fashion one up in the future.
The reason you'd want to do this is because the CSL wiring lacks the fog light plugs and also the horn plugs are on the right hand side not left hand side like the stock M3.
BMW uses Raychem branded heat shrink and specifically the inner resin coated type - I've used the exact same type except in black for my wiring DIY.
First find yourself an E46 M3 bumper wiring. As you will see it has two fog light plugs in grey and the horn plugs are on the left side (near the main round plug).
Steps:
1. Cut horn plugs
2. Cut fog light plug on left side (terminate the wiring for this +ve wire)
3. Terminate all cut wires
4. Join the yellow +ve wire from the right hand side fog light plug to the purple +ve for the horn on the left hand side
5. Cut the fog light plug on the right side
6. Connect the horn wires together and crimp onto existing right side fog light wiring.
7. Tidy up wiring and admire your work :hahaha:
So you start off with this
insulation removed
left side fog light plus wiring and horn wiring up close
Chopping time (first the horn)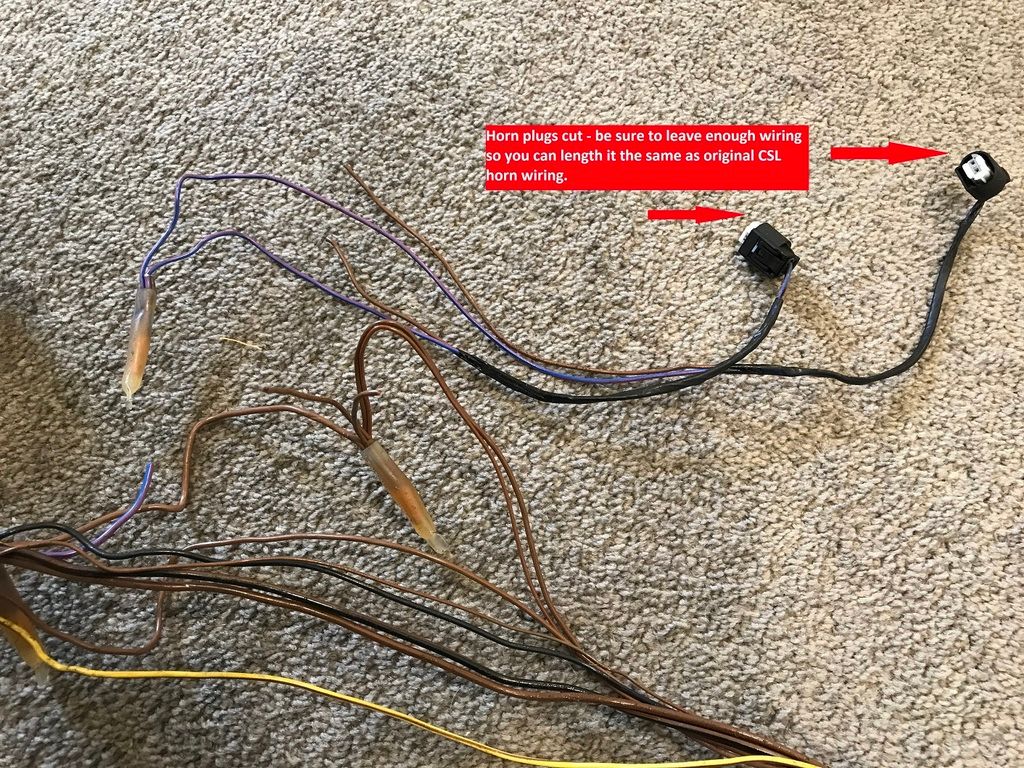 then the left side fog light plug
Terminate the ends
Cut the yellow wire from the right side Fog light +ve and join it to the horn plug +ve on the left side (I used crimping, but forgot to take a photo - crimp is the recommended wire repair method by BMW)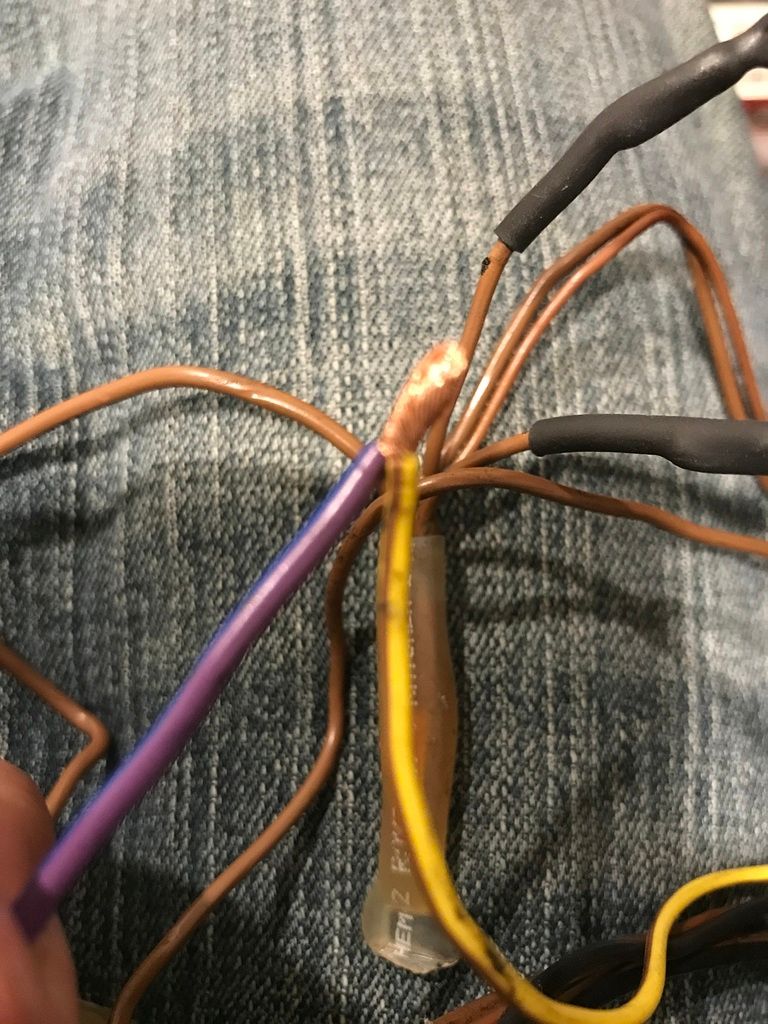 Left side done
join the horn plugs like so
Chop the right side fog light plug and join to horn
Crimping
Sealing
Right side done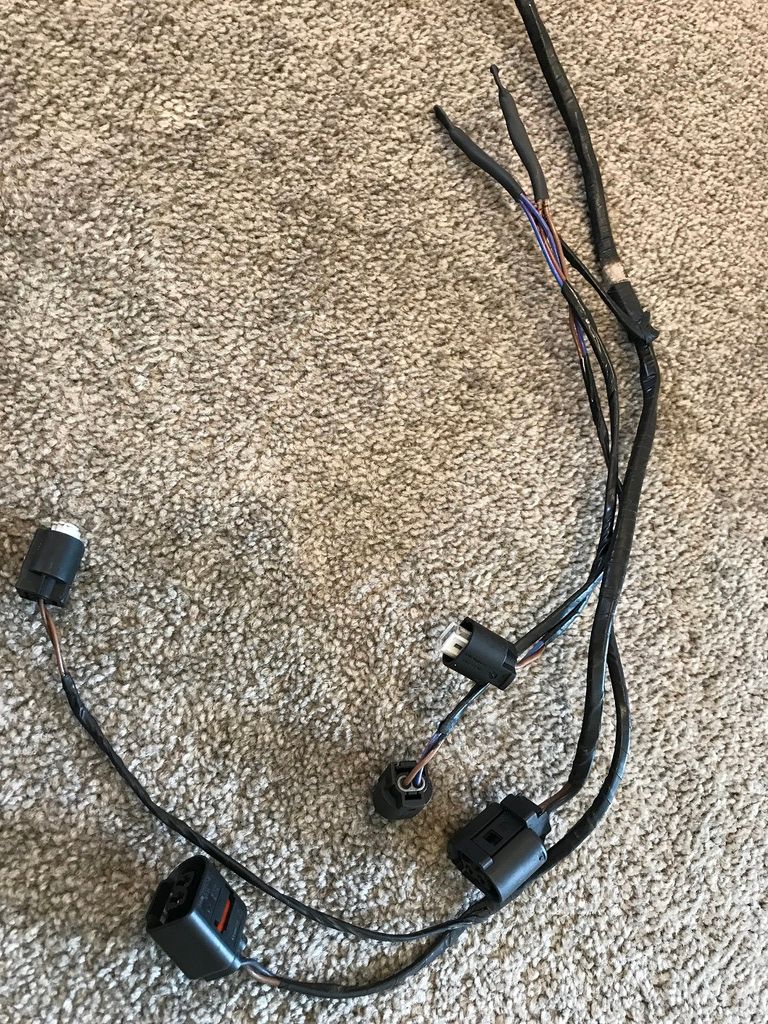 Before insulation tape goes on
Insulated and compared to a Genuine CSL bumper harness (on the left)
Up close (Genuine CSL on the left)