Vivid Racing Presents: CSF Cooling Solutions For M3/M4
MSRP $699-1995. PM, call, or email for M3 Forum Exclusive Pricing!

Justin@vividracing.com | +1.480.966.3040 x225 | www.vividracing.com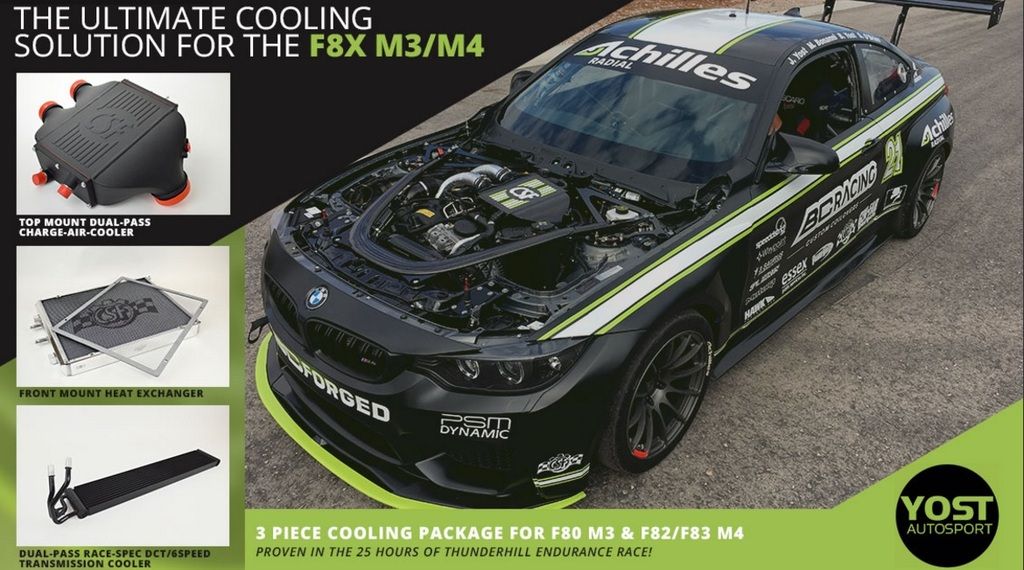 Product Information
:
The F80/F82 M3/M4 is the first 3 series M car to feature turbo charging from the factory. While this opens up a ton of opportunity for modification, it also means there is an extra component under the hood that is creating heat. Everyone knows that heat causes decreased performance, so it is best to combat that with upgraded cooling options.
CSF has been a major player in automotive game for quite some time. Rooting back to the 1940's, they have recently expanded their line for performance oriented vehicles. The offer a full performance cooling line for the M3/M4. This Includes a DCT Transmission cooler, plus the all new Charge Air cooler and Heat exchanger. For a limited time we are offering package deals so please get in touch with a rep for the best possible pricing on these cooling solutions.
Top Mount Dual-Pass Charge-Air-Cooler MSRP $1995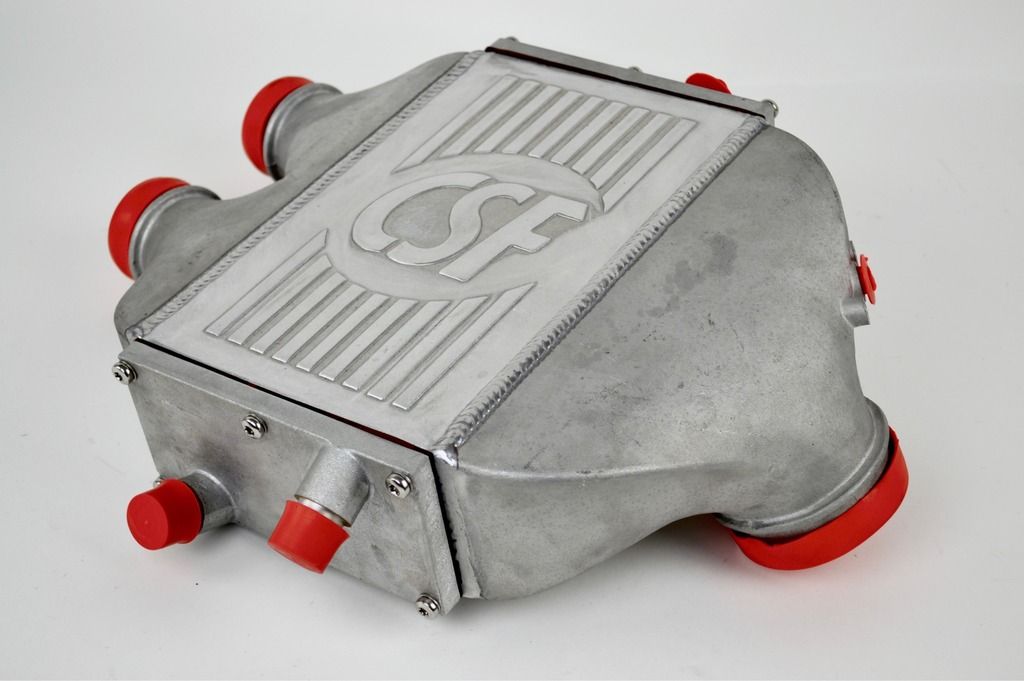 *World's 1st cast endtank designed top mount charge-air-cooler for the BMW S55 engine in the BMW F8x m3/m4 (F80 m3, F82/F83 m4)
*Multiple air dividers cast into both the hot/cold side endtanks for optimized air flow through the custom designed CSF liquid-to-air intercooler core (CFD analysis and testing completed to ensure optimal performance)
**60% increase in core size compared to the OEM cooler.
Left/right, cross-flow, dual-pass core configuration with 2-stage water cooling for maximum efficiency and intake temperature reduction (vs. OEM single-pass vertical-flow design)
*Designed with 3D scanning / rapid prototype technology to ensure precise fitment and maximum surface area utilization.
*"Drop-in fit" design for an easy & quick plug-and-play installation. Complete with OEM style "Quick-Connect" water connections and sensor ports.
Finished with a professional "Crinkle Black" powder coat finish (CSF #8082). Also available in raw aluminum finish with option for custom powder coating available (CSF #8082R).
Lifetime warranty.
CSF Front Mount Heat Exchanger MSRP $699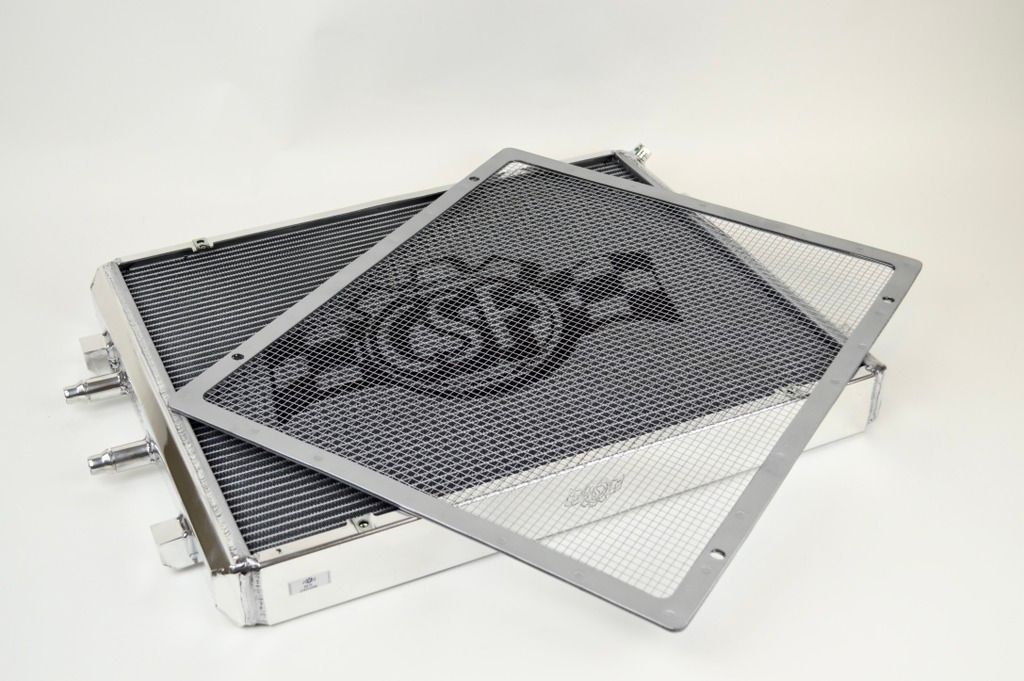 *2-row 42mm core (dual core) featuring CSF's exclusive B-tube technology
Core features an ultra-efficient fin with 6.5mm fin height and multi-louvered design for maximum surface area contact
*Dual-pass flow structure allows the coolant to flow across the core of the radiator 2 times before exiting the radiator for the lowest outlet temperature possible (OEM style design)
*CNC machined, OEM style "quick-connect" inlet/outlet connections
*CNC machined, OEM style mounting brackets & fittings for superb fit and durability
*Includes removable aluminum rock guard
All-aluminum race style drain plug
1 hour "mirror finish" hand polish
"Drop-in fit" requiring no modifications to install. Accepts all attaching OEM components including "quick-connect" hoses, mounting brackets, OEM X-brace, and all air ducting/shrouding.
CSF #8075 – 45 row design – no modifications necessary
CSF #8075R – 50 row ultimate race-spec design (limited availability)
Requires some modification including trimming to bottom side of upper core support.
Life-time warranty
CSF Dual Pass Race Spec DCT Cooler MSRP $599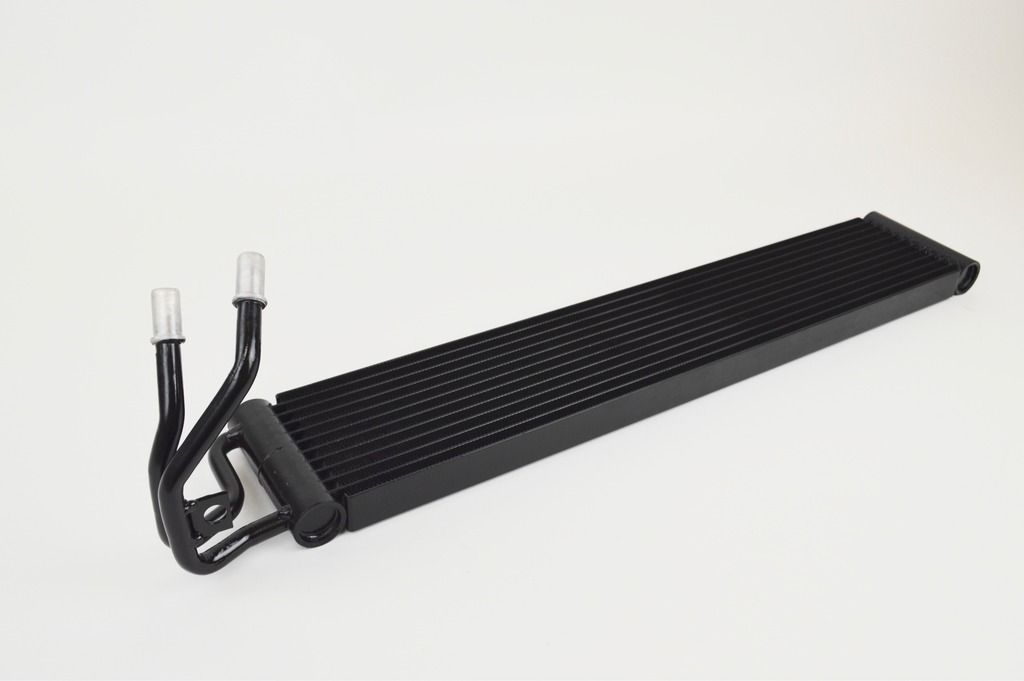 *Made with CSF's AC condenser technology using a 1-row super-high pressure 26mm multi-channel microtube
*Dual-pass high performance core with 10 cooling tubes vs. OEM single-pass with return pipe 6 tube design.
*High-density multi-louvered fin design.
*"Drop-in fit" requiring no modifications to install. Accepts all attaching OEM components including oil-line connections, mounting brackets, and shroud/ducting
*Lab tested at ~30% more efficient than the OEM cooler
World's 1st and only true "plug-and-play" upgraded DCT transmission cooler for the BMW S55 engine in the BMW F8x m3/m4 (F80 m3, F82/F83 m4)
We are offering a special combination deal for the introduction of these new products. The MSRP for the Heat Exchanger + Charge air cooler is $2,694 + Shipping. We are offering both for $2,499 as a combined deal.
Ordering:
Phone
:
You can reach me directly by calling +1.480.966.3040 x225 to place your order over the phone.
Payment Methods
:
- Credit/Debit Cards
- PayPal
- Bank Wire
- Bill Me Later
- AZ Orders will incur 7.8% sales tax
- All international orders (outside of US and Canada) require Bank Wire or PayPal
Shipping
:
We have very competitive worldwide shipping rates. Most orders leave via FedEx, however we do use UPS, DHL, and various freight companies. The most efficient shipping method takes precedence. Expedited shipping is available by request.
Hours of Operation
: We do not observe Daylight Savings Time in Arizona
March-October: M-F 9am-6pm PST
November-February: M-F 8am-5pm PST
We are closed for business Saturday and Sunday
Contact Information
:
Phone: 480.966.3040 x225
Email:
Justin@vividracing.com
Website:
www.vividracing.com
Please feel free to contact me via PM, Email, or Phone if you have any questions.