Vivid Racing Presents: Work Emotion CR in Matte black
MSRP $3000. ON sale for $1890 Shipped!
We have a brand new set of in stock Work Emotion CR Ultimate wheels for sale. These are ready to be sent out at a moments notice! Get a set of Emotions for rock bottom pricing! These are light, strong, and turn heads!
Product Information:
The WORK Emotion CR Ultimate ("Kiwami") is the latest addition to the WORK Emotion lineup. Inspired by the classic Emotion CR design, it utilizes the latest in WORK Flowforming Technology (WFT) for a lighter and stronger wheel.
This WORK Emotion CR Ultimate utlizes WORK Flowforming Technology, also known as spun forming in the USA. The key benefit for flow forming is the ability to reduce the barrel thickness, thus reducing the weight of the wheel without compromising the strength of the rim barrel.
The CR Ultimate is a good choice for motorsports racing use and/or general street use. Unlike traditional flow forming wheels, WORK flow forming wheels start with low-pressure cast construction, whereas others use lower quality gravity casting.
Low-pressure cast construction has a denser material property over gravity cast wheels, thus allowing a greater strength advantage over gravity cast with flow-forming barrel.
Features:
19x9.5 / 5x120 front
19x10.5 / 5x120 back
+22mm / +22mm offsets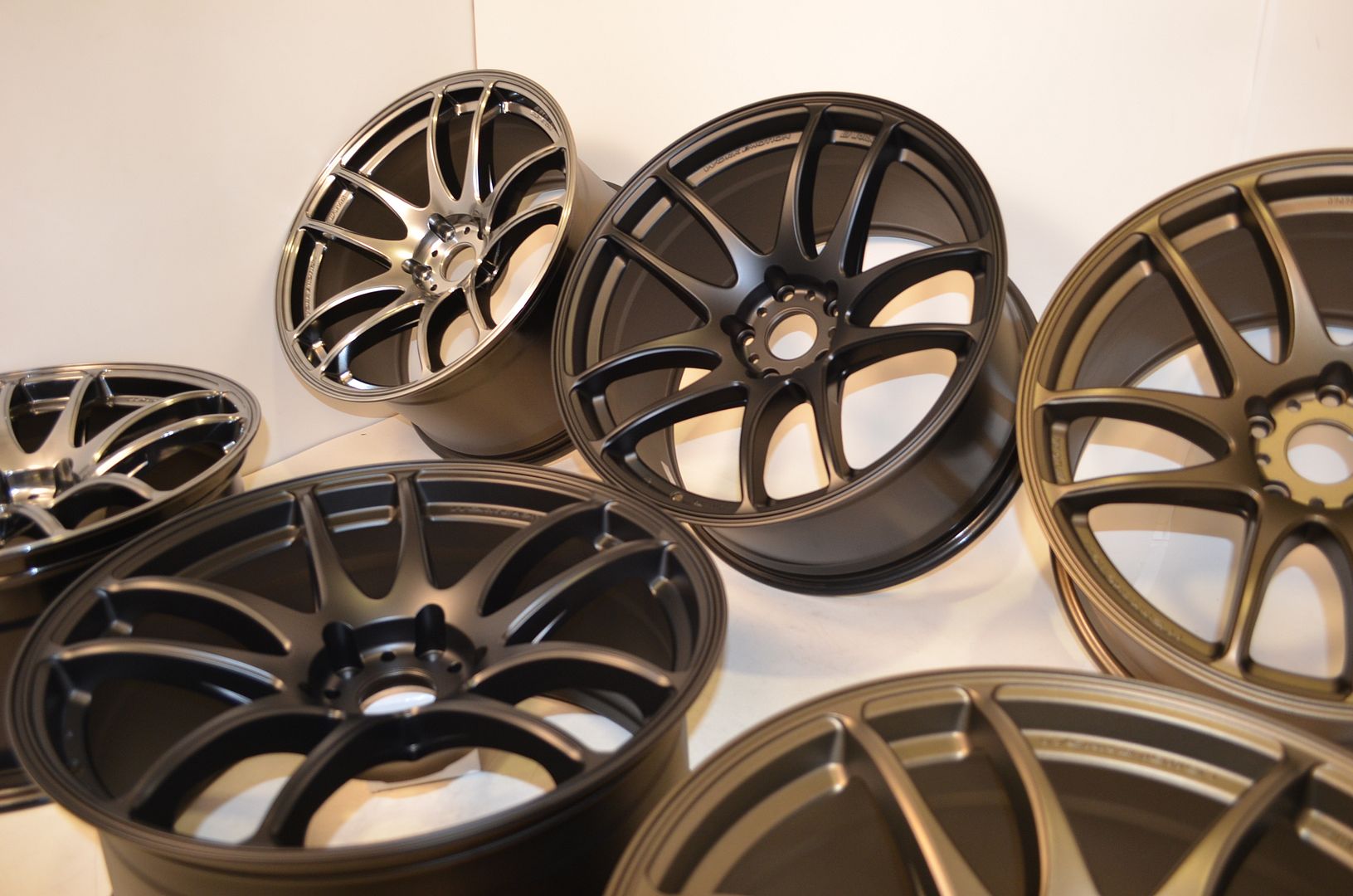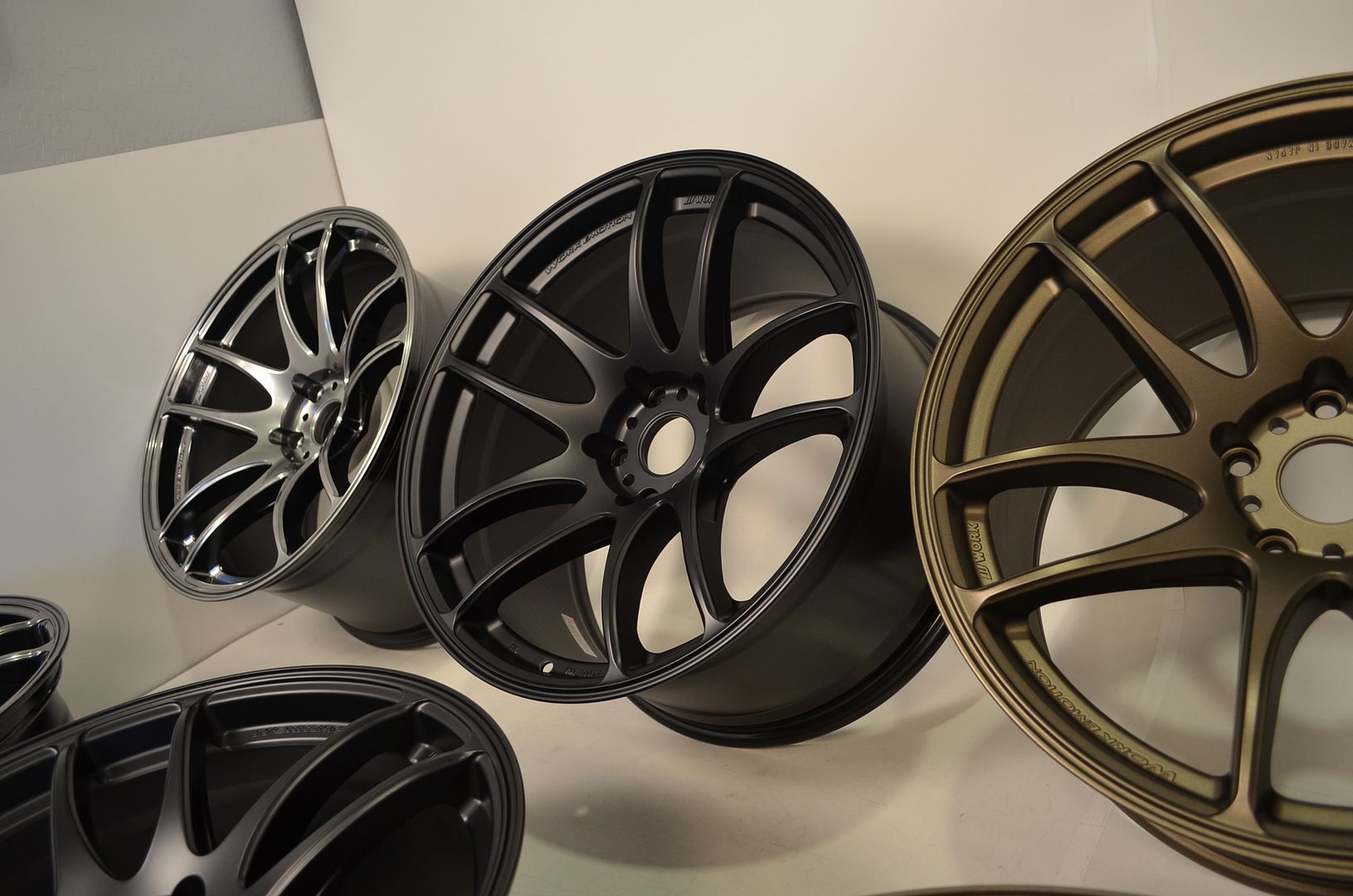 Please feel free to email me
Justin@vividracing.com
or send a PM here.
I am also available via phone @ 480-966-3040 EXT 225