Hey Everyone. New Update. So today I left Sylvan Lake this morning by around 8:30 ish to make it to the Meet in Calgary We had today. Toped off the fuel at Shell on Gasoline alley in red deer and headed south. Made it to the meet. Not to bad of a turn out out today. Was good to meet everyone again and some new faces.
So the GF was working all weekend and i didnt want to be stuck at home doing nothing, and or drive to calgary and come straight home. So i decided I would take a cruise to Canmore hitting up Highway 1A. Never driven on that road before, and it was alot of fun. Doing some spirited driving hitting the corners was fun, near the end I was trying to push the car harder and harder to see what it could do. Lots and lots of Motorcycles on that road. Just before i pulled out to pass a car infront of me, 3 guys on bikes passed me like I was parked all up on 1 wheel haha. Anyway made it Canmore and as I expected the town was a zoo. I took the bad idea of driving downtown main street which was completely packed. While driving down the road I Happened to come across Canucker ( fourm member ) 1 series parked along the side. Sadly he had left by the time i had could find a place to park and walk back to take some pictures. Checked out some small shops along the main drag. had a late lunch at a coffee house. Sandwhich I had was amazing. Dont know if it was worth the 6 bucks I paid for it haha but it was very very good. Walked back to the car and decided to make my way towards Banff.
Driving out of canmore was hectic. So i found a side road that had an alright view point to snap a shot of the car. Still learning with this camera, its the GF's so im no expert with it yet, just point and shoot is what i do haha.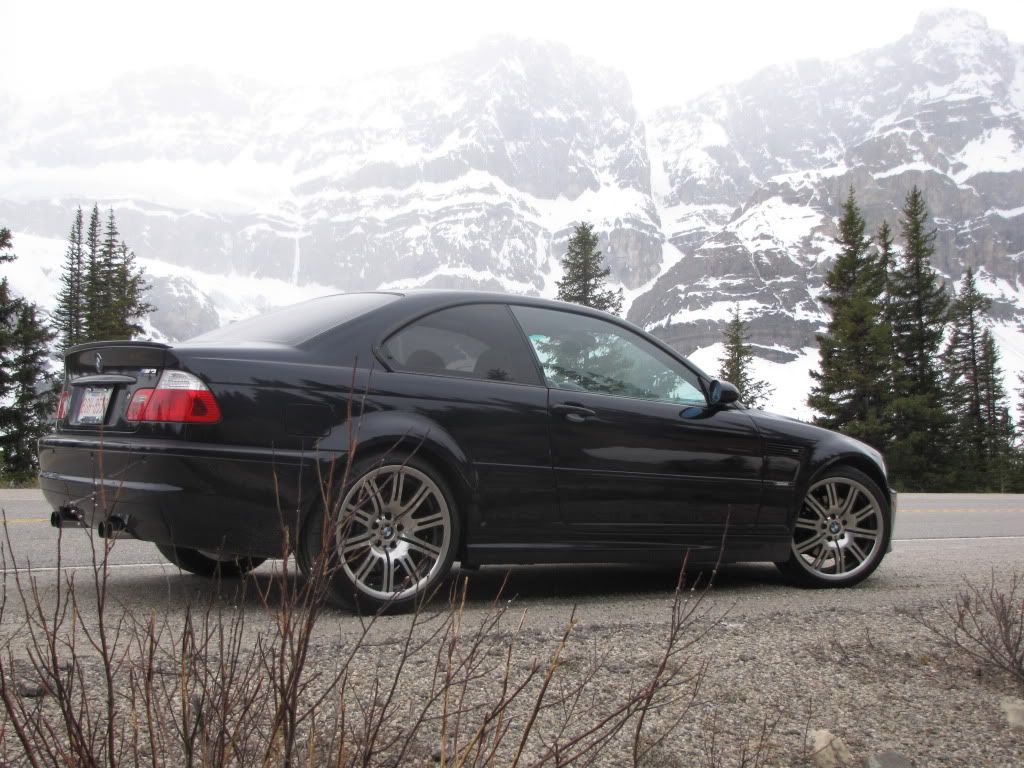 On my journey to Banff I came up on a E46 Jet Black m3 with some large offset wheels in the rear, Looked not to bad when it was rolling. Whipped up next to him, gave him the smile and wave. We had a little bit of fun for little bit then I turned off into banff as he continued west. I just wanted to hit up banff for the Shell fuel since I was not to sure if I would be able to find another gas station with premium. So i topped off the fuel and headed to lake Louise.
I arrive at lake louise and parked at the upper parking stall near the lake. I noticed i parked next to the Black m3 i met up on the Highway. Snapped a few shots of the car. Looked allright. Wasnt to sure on the wheels as they were 20's, but got to give em credit for having the Expensive HRE's.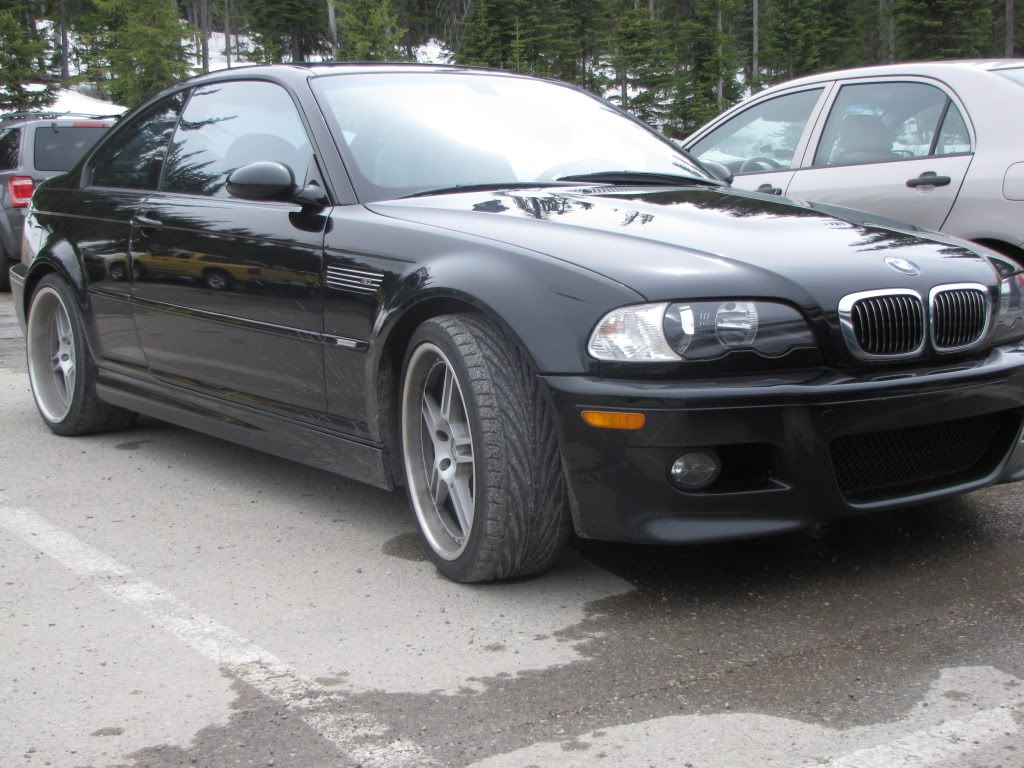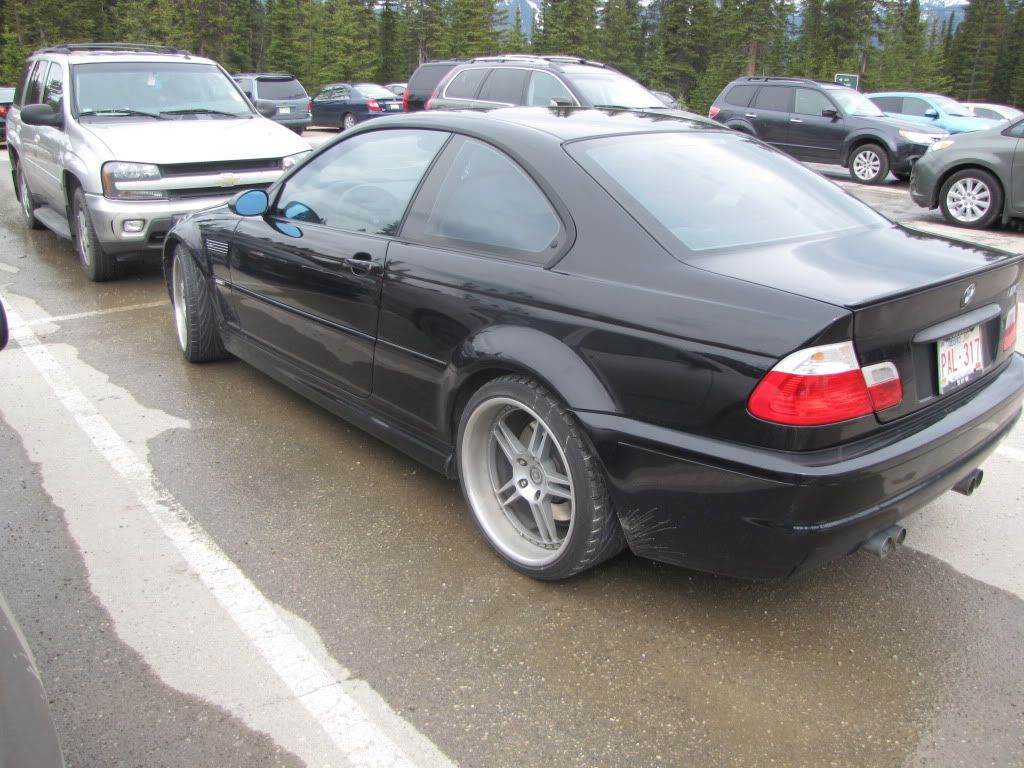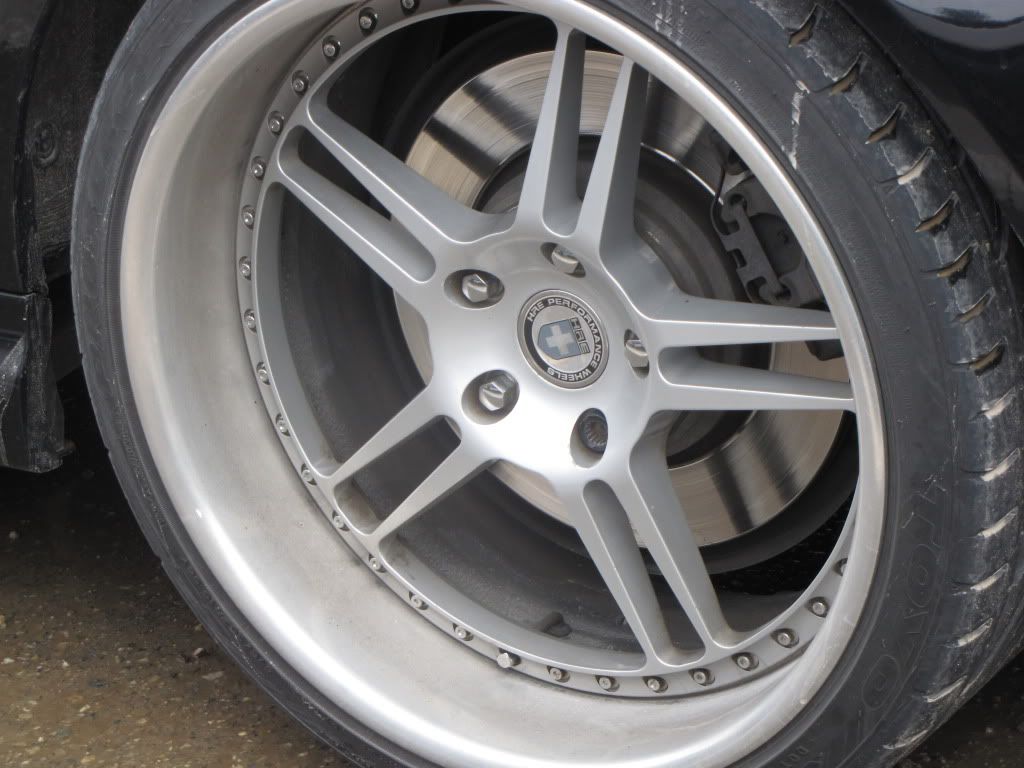 Took a stroll to the lake. Was surpried to see so much snow still here. I thought it would of been mostly melted already. But still always a nice place to visit from time to time. Nice hiking and walking paths. Great Scenery, and the lil cafe inside the hotel makes the best hot chocolate ever made in the world haha.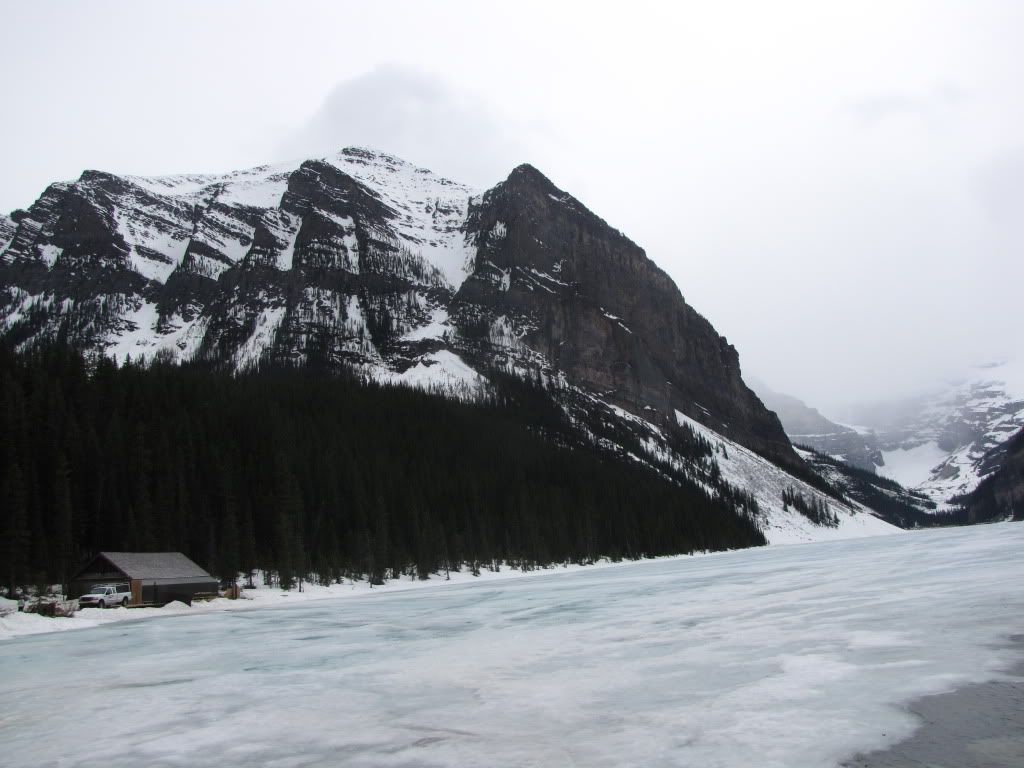 Now Here was the thinking part. For my trip home do i turn and head the same way back to make some time and get home....or Do I take highway 93 west then to east on highway 11 and come in by Rocky Mountain House. Im usually not one for going back the same way on a road trip, I like to see new scenery. So I headed west onto Highway 93 and made my way to Abraham lake. Just as i left lake louise there was emergency crews on the highway and from a distance all i could see was smoke. Driving closer I came Across a Nissan 350Z that the engine bay was on fire. Looked like the owner had money into it due to the body kits and wheels on it, but the hood was up and there was still flames coming from the engine bay with fire fighters putting it out. As much as I wanted to take pictures 1. I couldnt stop and pull over and 2 the camera was in the trunk. It was a sight to see, kinda funny in someway cause i hate them cars, but also sad cause i know i would be real upset and pissed if it happened to my M3. The road soon narrowed out to a twisty up and downhill road. speed limit was 90km/h which seemed lame for me so i kept it at around 110km/h...pushed it a lil bit on some corners but not to much. very fun road and great scenery.
While driving im coming down to this long straight in the road. Cruise control at 110km/h. Im coming up an old trans am thats doing the speed limit.. i signal to pass and pull into the lane. i get just about a car length in front of him...still on cruise control and hear this loud roar from behind me and here is him having this rust bucket monster reving to the nines to catch up and not allowing me to pass...why i do not know, kind of a stupid move on a mountain road if you ask me... so i droped it to 3rd and BYE BYE..needless to say he droped back and didnt bother chasing me down. The scenery was really starting to open up. Nice view on my left side but couldnt find a opening without trees in the way to pull over to take a picture. Scouting the sidelines over I happened to find one which i had to turn around to get back to it haha. So i snapped a quick couple shots and headed back down the road.
I came up to a sighting area of the lake. I cant remember the name of the lake off the top of my head. I believe it was Wolf something haha. Anyway legs were getting a lil stiff so I decided to pull over stretch, have a drink, eat some of the food i packed along and snap some photos.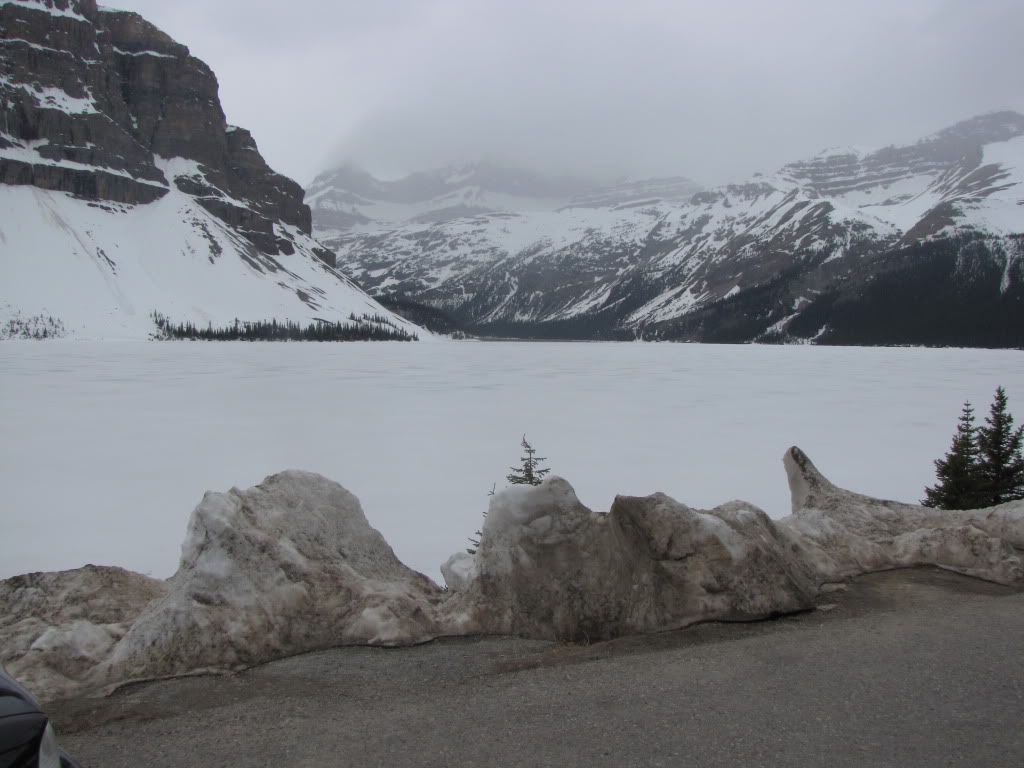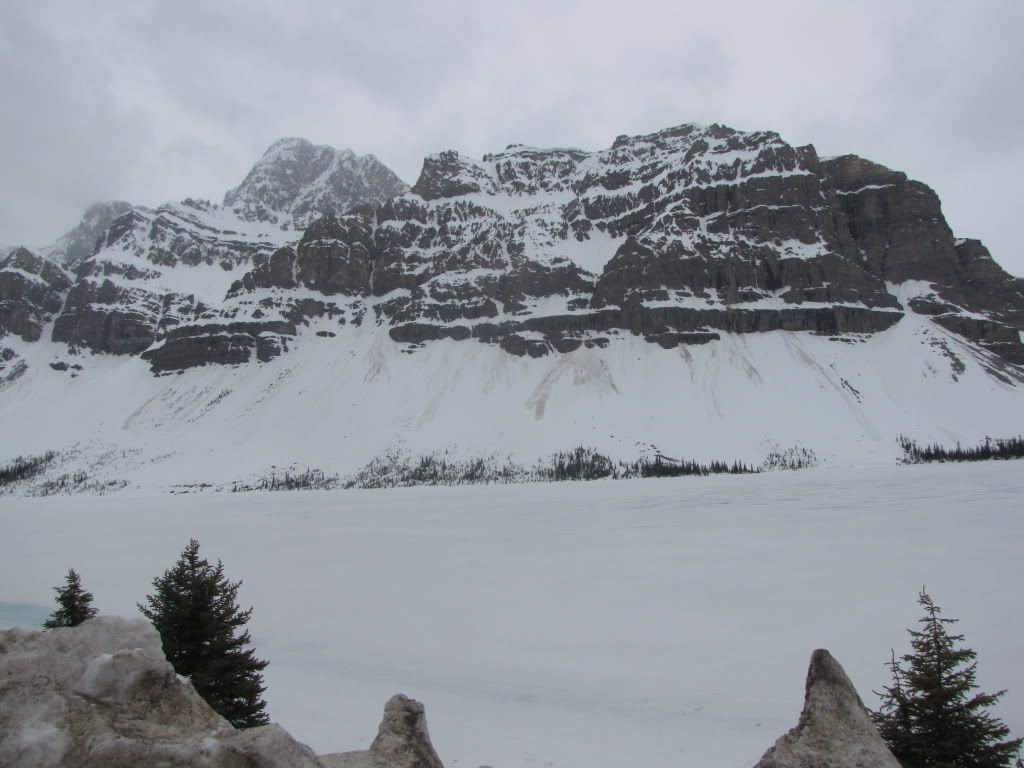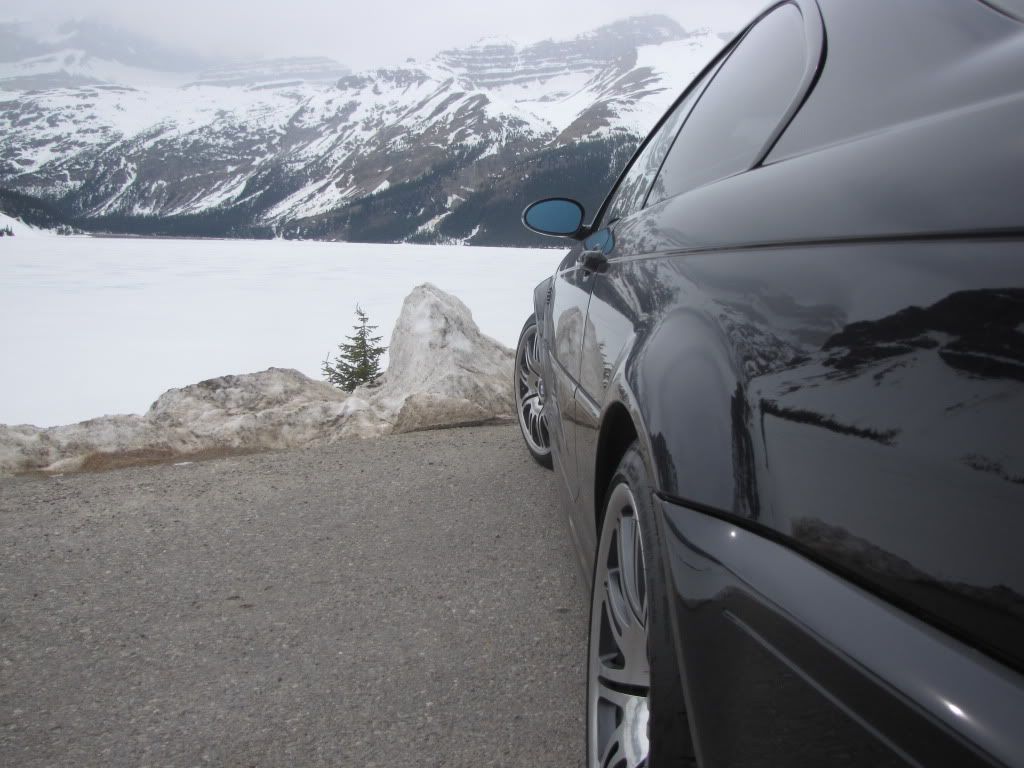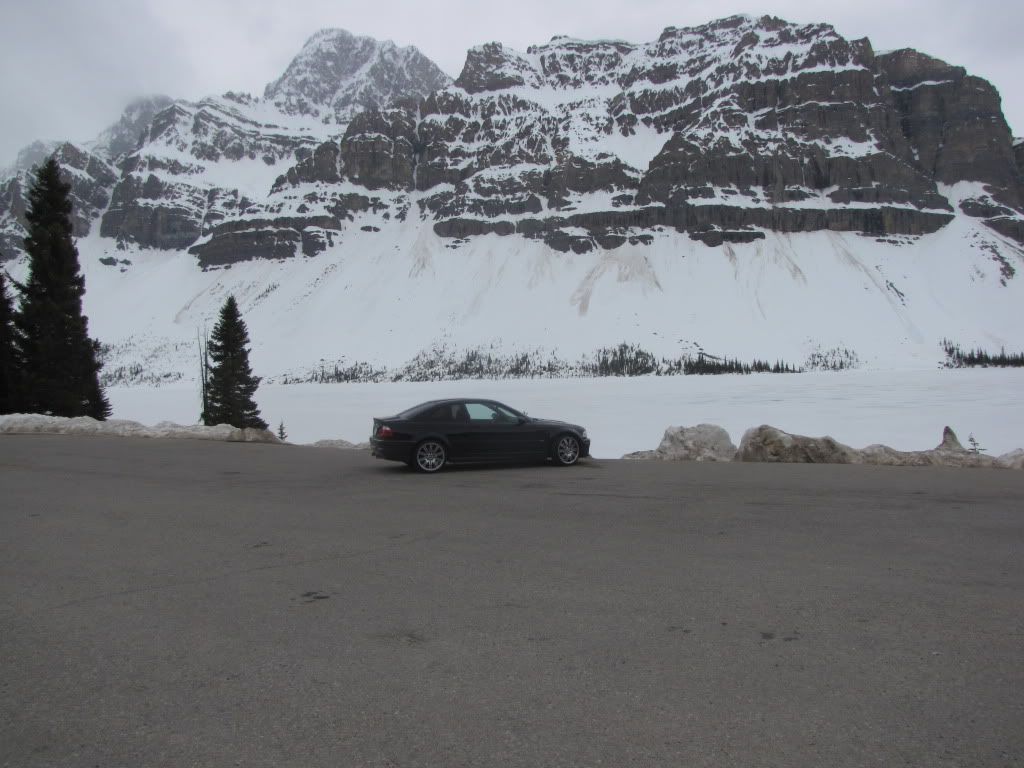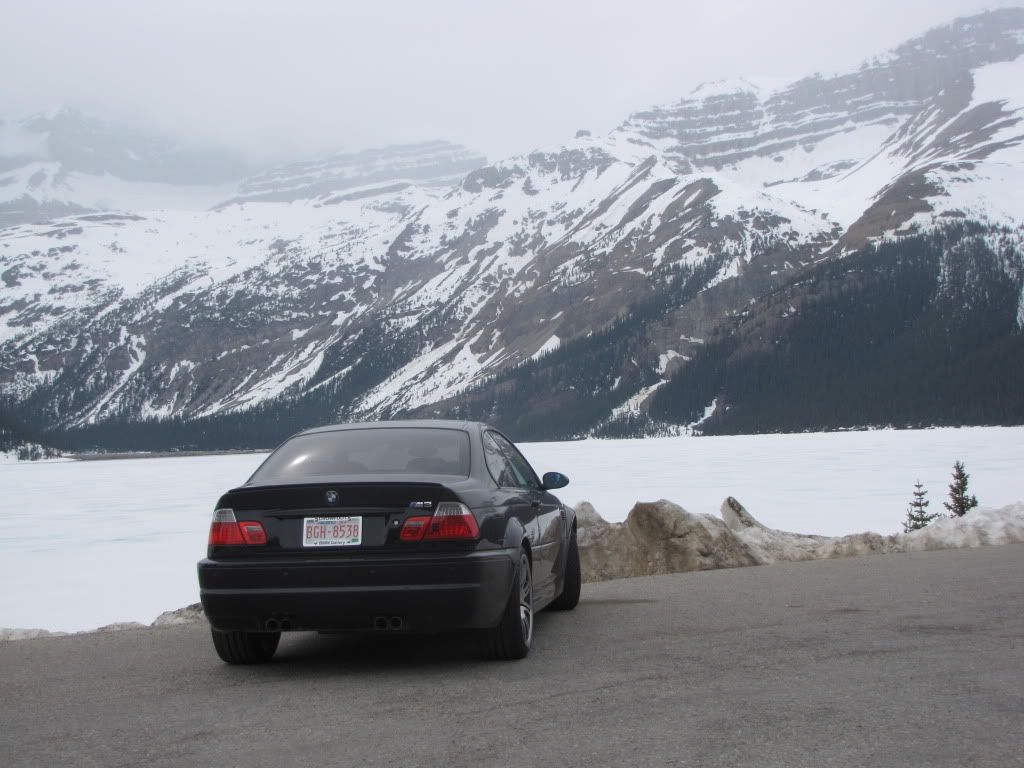 After my stop I ventured on. I was planning on stopping at Abraham lake to take some more photos as its wonderful country out there and the Lake is amazing. But the water level was extremely low. just sand bars everywhere that people have been driving on with ATV's and dirt bikes. Speed lmiit increased to 100km/h so i kept it at 120km/h knowing that next to never are the police officers on this road. So im coming up on a left hand turn uphill blind corner, maintaing speed and as I come around the bend there is a complete heard of Mountain goats on the road. it was my own damn fault for traveling at that pace around a blind corner but thanxs to the wonderful M3 brakes all was good. Could of been bad tho. So i droped my speed back to 110km/h. Pretty much after Nordeg the roads flattened out and it was a long boring drive back to Sylvan lake. Made it home at 8:00. Car is covered in bugs, which i can wash off tomorrow. Time for a beer and relax. Roughly a 12 Hour day and a total of 695 kms.