Turner Motorsport 2-Piece TrackSport Wave technology has arrived.
The Turner TrackSport wave rotors are the perfect street upgrade for your M5/M6 giving your car an extremely unique look.
These full-floating rotors with a scalloped design, move the weight towards the hub and away from the perimeter of the rotor.
This reduces rotational inertia, improving acceleration and braking performance compared to the OE rotor design.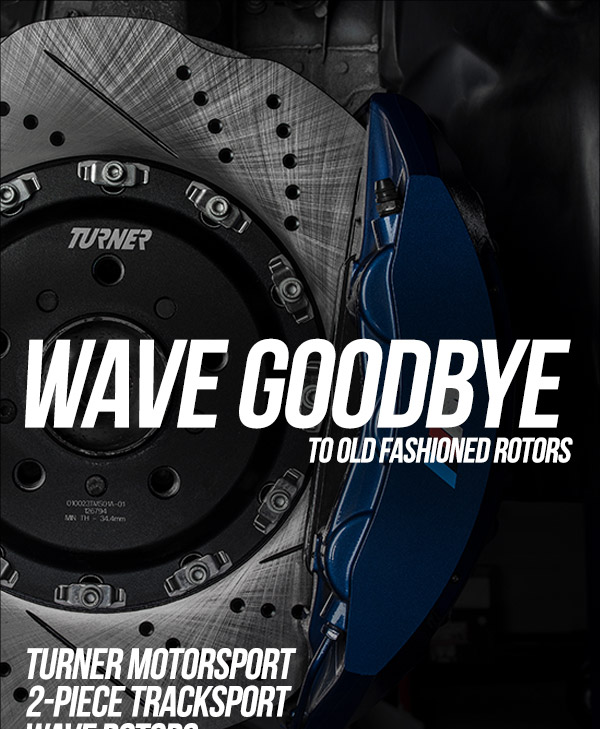 Click HERE for your F10 M5 (2011+) Turner Motorsport 2-Piece TrackSport Rotors

Click HERE for your F06/F12/F13 M6 (2013+) Turner Motorsport 2-Piece TrackSport Rotors