In may 2006 I bought my beautiful Cosmos Black 1995 BMW M3 after my first year of college. My goal was to learn how to build and work on cars...I think that I have completed my goal
The first picture i took after i bought my M3:
Soon after that I was in a fairly bad accident...it was only later that i realized the PO had mounted the directional tires backwards!
The day after the accident I drove it to the body shop and got a very quick fix that wasn't very good.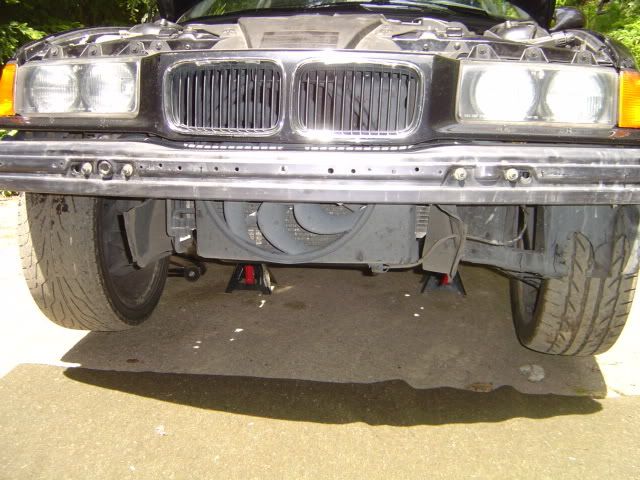 After I got it back I bought a cheap polyurethane bumper off of ebay for 100 bucks...it was shitty, but it did the job.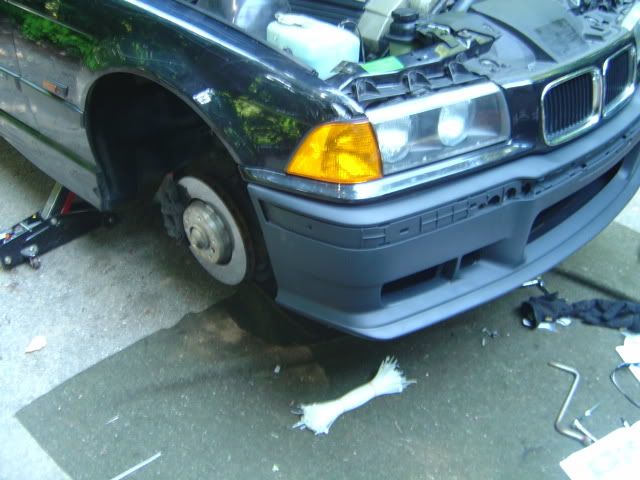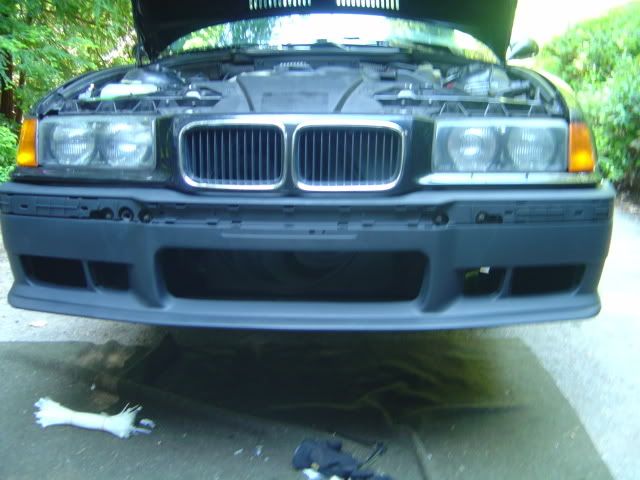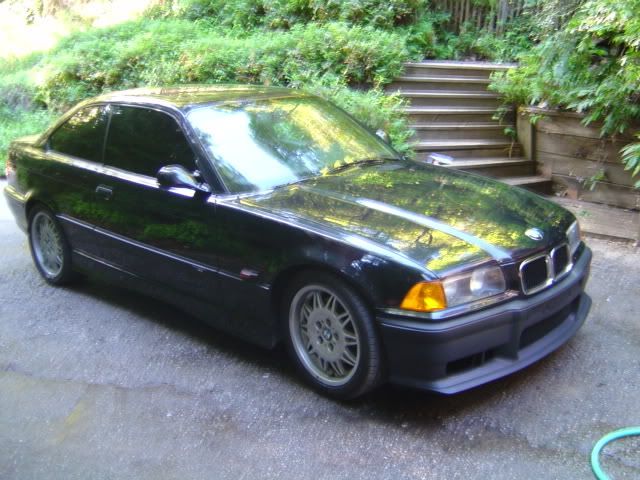 The first photo shoot after my M was half fixed with a primer bumper and door: