BMW E36 M-Technic 3 Spoke Steering Wheel w/ Alcantara Wrap, Foam Padding, Airbag + Slip-ring
This late model E36 3 spoke wheel comes with a special ordered alcantara cover, foam padding and hand stitching by me. It also includes slip-ring and airbag. Leather centering stripe is yellow and the stitching is also yellow.
The plastic airbag cover is a little faded but otherwise I would rate the whole part at a 9/10.
Please verify fitment on your car as this is designed to fit 96-99 E36 cars and may require some column plastics (as did mine, BMW changed the column design at some point). There are plenty of DIYs out there. Other than that, all you need is some wire to extend the horn line to your harness from the wheel.
Help me buy new race parts!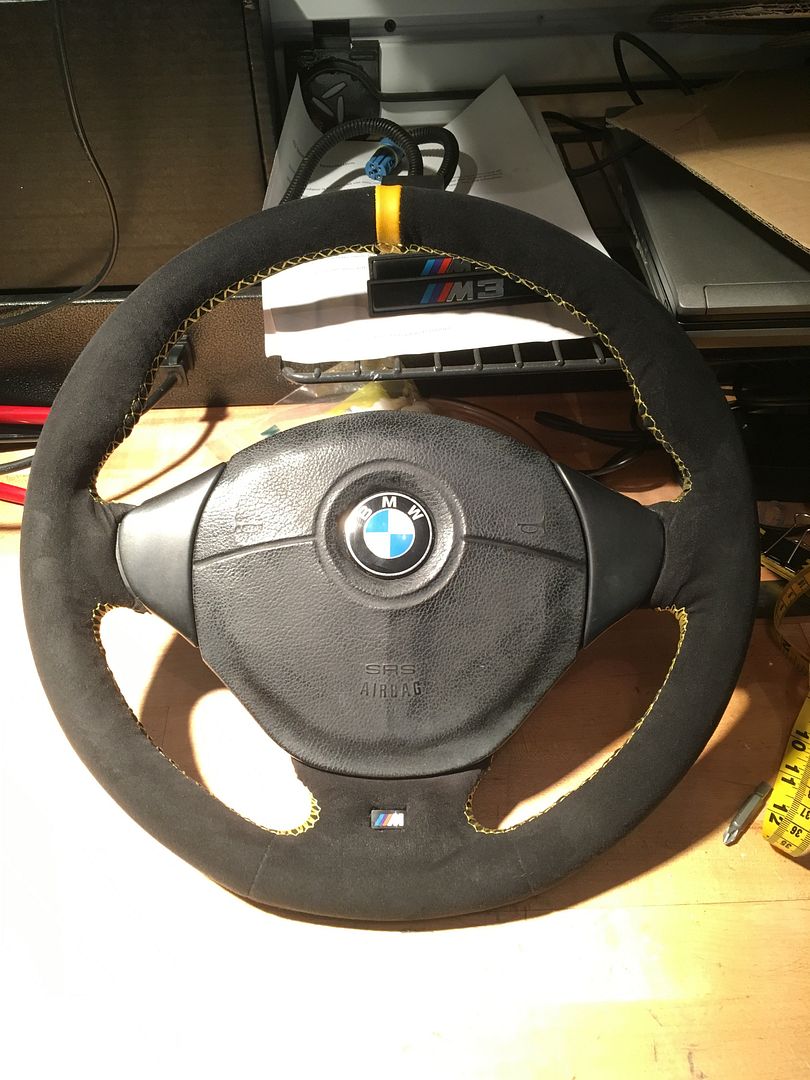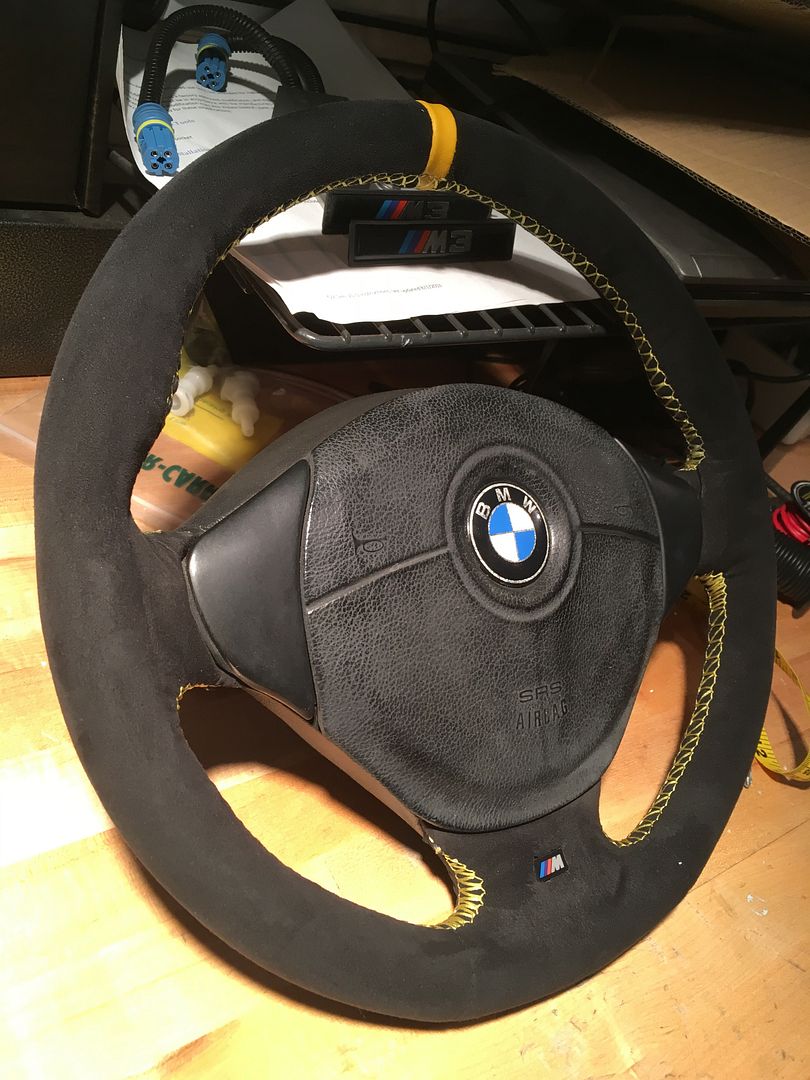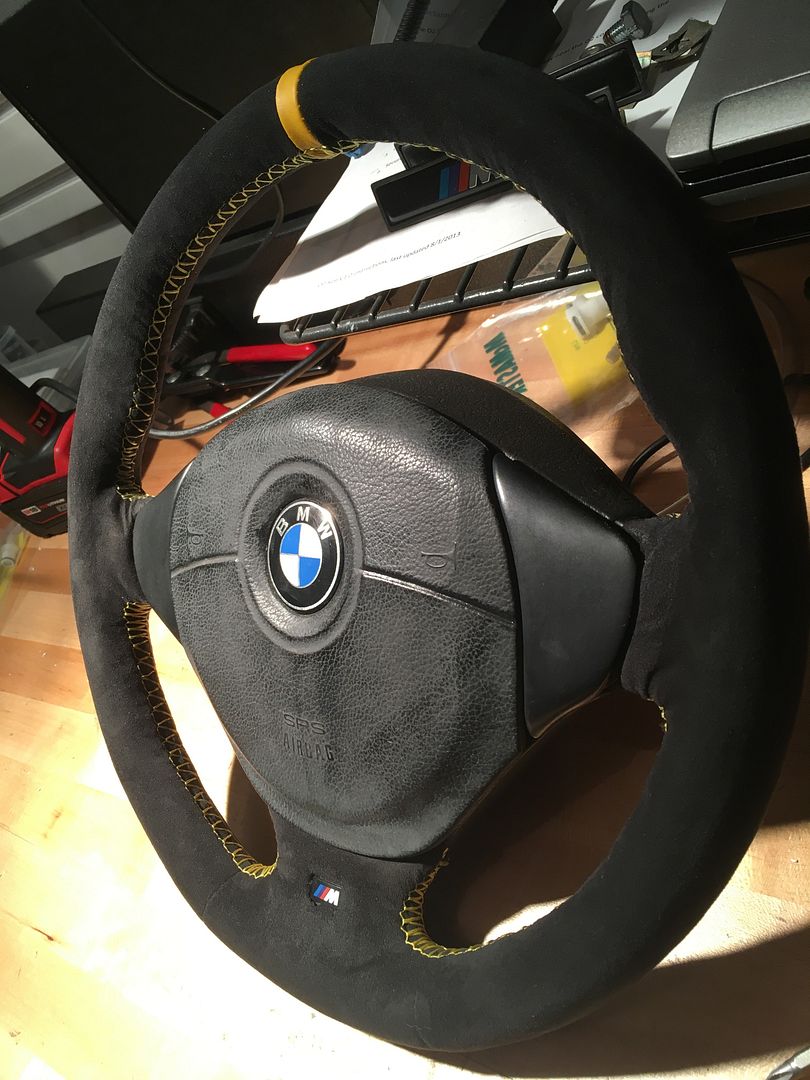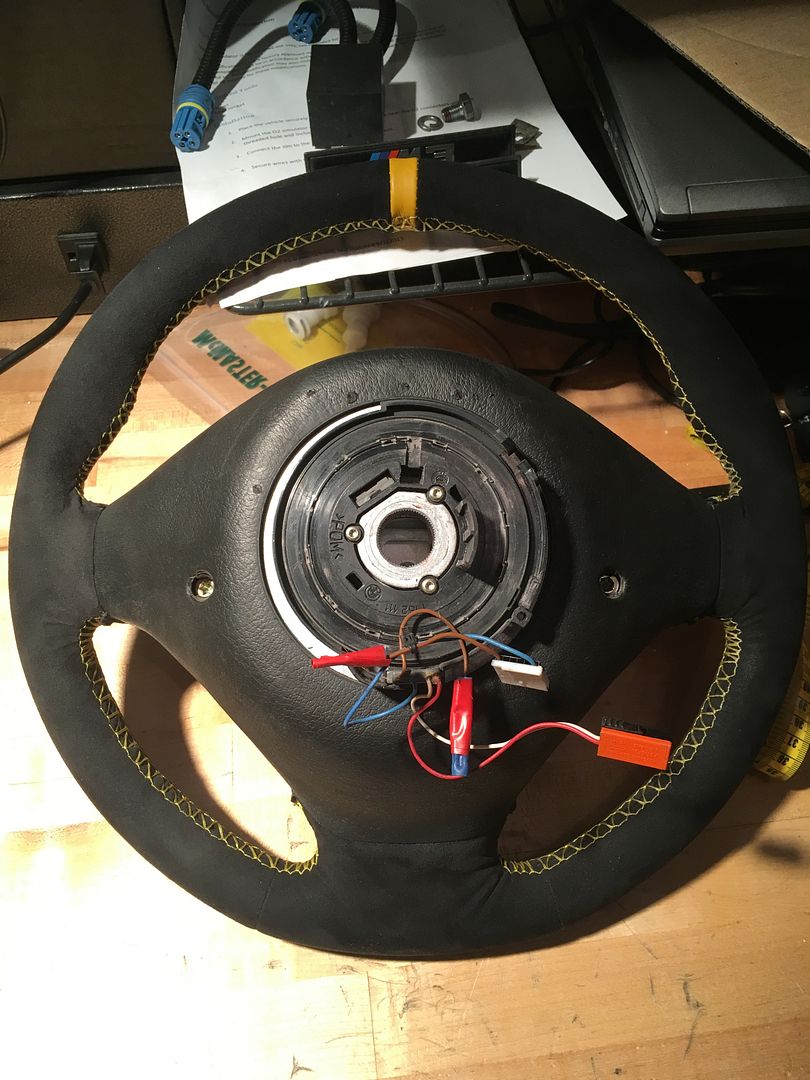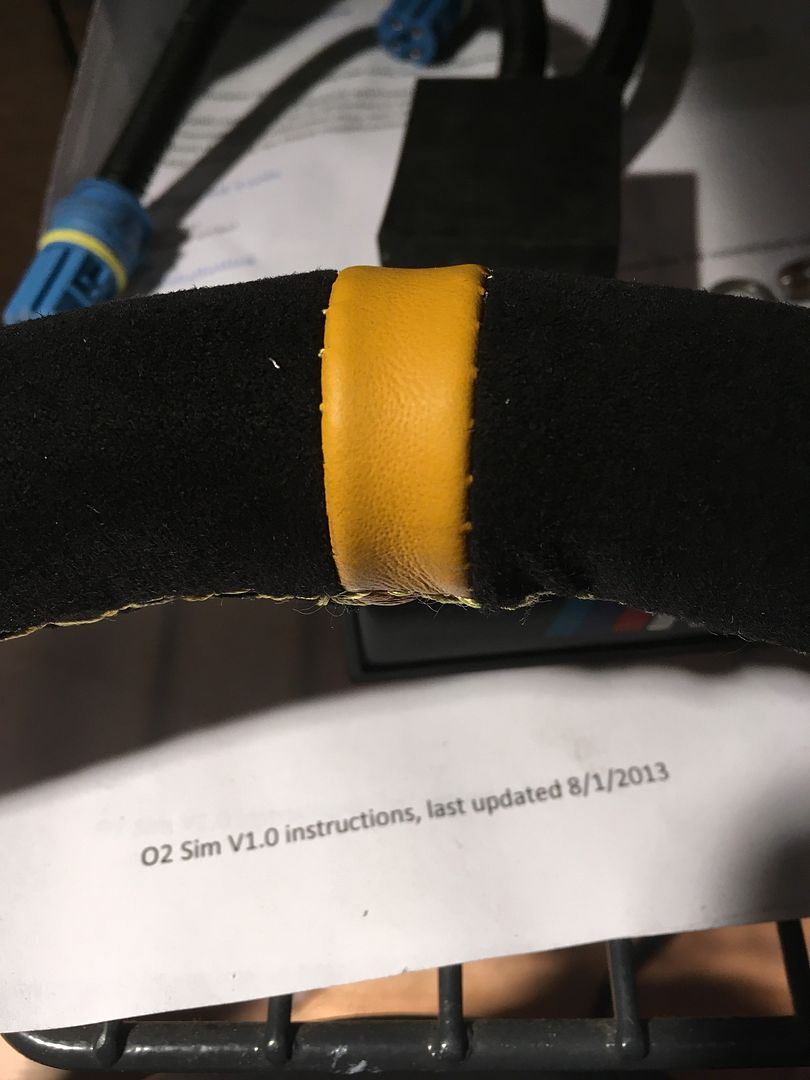 Feel free to ask me any questions.
I ship first thing next business day via UPS/USPS and will message you the tracking number the same day.
I've been selling stuff online for years, you can see my 130+ iTrader on EvoM here:
https://www.evolutionm.net/forums/itrader.php?u=65532
Asking
SOLD
includes
FREE
shipping and PayPal fees to the lower 48 states!