Re: Tyler's "Better late than never" 2004 SG 6MT Slicktop Journal
---
Quote:
Originally Posted by
WOLFN8TR
Wow those sweet! They really transform the look of the interior.
Thanks Gary!
Quote:
Originally Posted by
IggyP
Any chance you could show me exactly where and into what you plug in the seat occupancy sensor simulator into?
I need to do the exact same thing to mine. But from what I remember, the original sensor is still attached to my OEM seats. I didn't transfer that over to the Recaros.
There are good photos in the ebay ad below, but here's the occupancy sensor that's right next to the big yellow seat harness underneath the seat: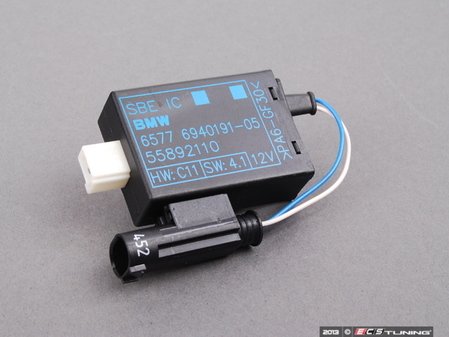 Here's the dummy from ebay: ($12, not $10, though there's one from Ireland for $9.50, but this seller seemed better to me).
https://www.ebay.com/itm/HPREuro-Sea...0AAOSw92NZcjB2
__________________
/// 2004 SilberGrau M3 · Coupe · 6MT · slicktop · zero options · <3200lbs · JOURNAL
Evolve-R Alpha N
·
Evolve CSL CF Airbox
·
Eventuri Scoop
·
Supersprint V1 stepped 2.5"
·
SS V1 S pipes 2.5"
·
OE sect 2
·
SCZA 2.5" sect 3
·
Besian
·
RE pullies
·
fan/SAP/washer/fog delete
·
CSL battery
Bilstein HD B6 + GroundControl/Eibach 325/550lb + GC "tall" RSMs
·
Hotchkis front sway (med)
·
rear strut bar
·
TMS camber & subframe plates
·
Eibach alu rear camber arms
·
RE trans mounts
·
AKG poly subf/diff 95a
·
SDW RTAB
·
OE weighted ///M knob + ZHP alcantara boot + UUC DSSR + delrin bushing
OE CSL trunk
·
Cobra Nogaros + BK + manual OE bases
·
TMS black pedals
·
Sportline 8S 18"x 8.5/9.5"
·
MPSS 245/275
·
APEX 75mm Studs
·
Brembo 996 4 pot 36/40 345mm CSL & 28/30 328mm CSL
·
ZHP "712" rack
·
Pioneer/CDT/Eclipse/Kicker