We are proud to now offer Sparta Evolution Big Brake Kits and Performance Rotors.
Click HERE to shop Sparta Evolution for your BMW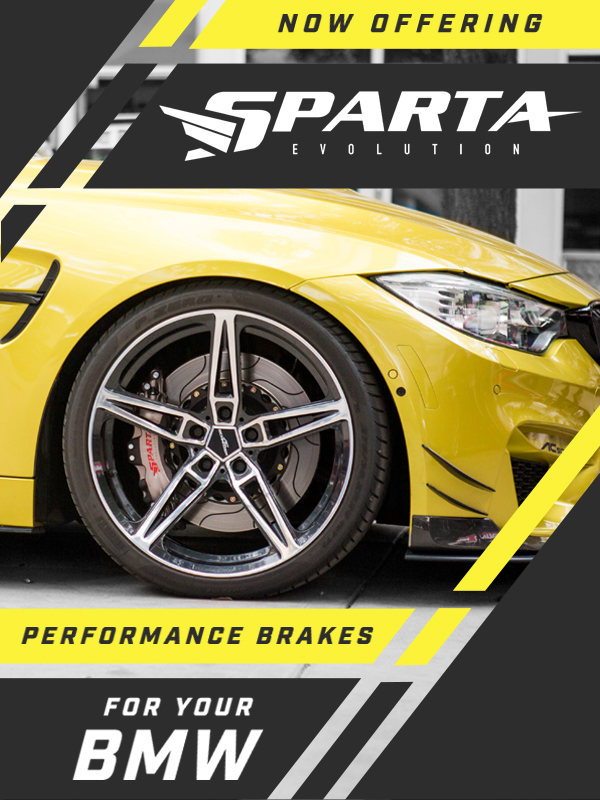 For most BMW owners, your cars are more than something that fills a necessity. Your BMW is a source of enjoyment. Whether you take your BMW to an occasional track event or just enjoy a spirited drive blasting tunes down your favorite road, having a brake system capable of providing sufficient force is critical. Sparta Evolution is a recent breakout success who manufacture high-performance big brake kits to compete with the biggest names in racing brake solutions. Their specially designed big brake conversion kits for your BMW are meticulously engineered to bring precise stopping power to your street performance car, weekend track toy, or dedicated competitive race car.
Click HERE to shop Sparta Evolution Big Brake Kits for your BMW

Click HERE to shop Sparta Evolution Performance Rotors for your BMW