New Turner Catch Can for F80/F82
Shop Turner S55 Oil Catch Can Here
The Turner F8x M3/M4 S55 oil catch can was designed with a strategically positioned 4 chamber baffle system with an added easy drain feature. The intent behind this design was to offer the most effective oil/air separation while being incredibly easy to maintain. The included drain kit allows you to route the drain hose to a mounted location near the belly pan of the vehicle making it convenient to empty at oil change intervals.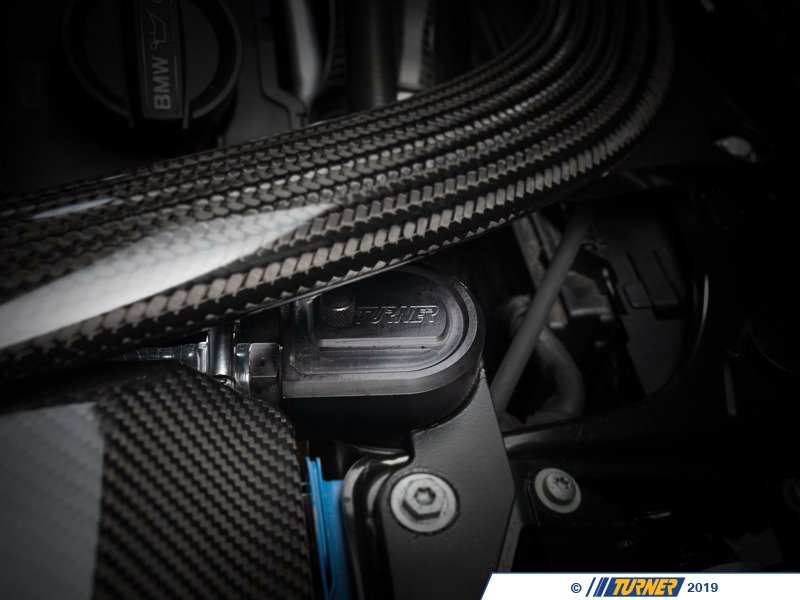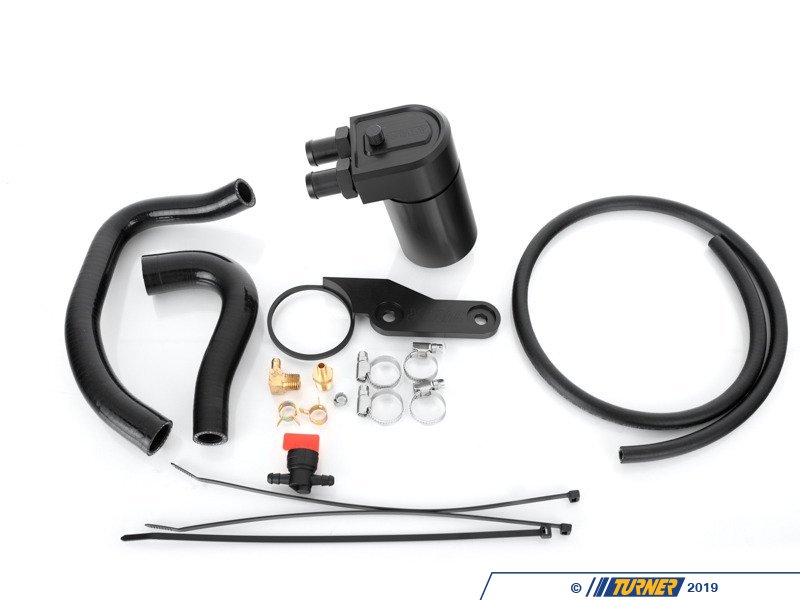 Shop Turner S55 Oil Catch Can Here
Modern day emissions regulations require the use of a closed crankcase ventilation (PCV) system to recirculate combustion blow-by gases from the crankcase back in to the intake to be burned. Unfortunately, these blow by gases contain water vapor (which is a byproduct of combustion) and pick up oil mist from and the windage cloud and cam lubrication system as they travel through the crank case. Due to less than 100% effective air/oil separation in the stock PCV system, some oil mist and water vapor gets carried back to the intake tract and over time cause oil deposits in the intake manifold, intake ports, and on the back of intake valves. All will eventually lead to poor performance and reduced fuel economy, and the presence of this oil mist in the intake charge may even increase the risk of engine-damaging detonation.
With forced induction, track use, and/or extended high RPM usage, these symptoms increase as the factory PCV system is overwhelmed, and a catch can becomes a must for your F8x M3/M4 S55.
Features
:
• 6061-T6 billet machined body, anodized black for lasting protection and appearance
• Strategically positioned 4 chamber baffle system maximizes oil / air separation
• Knurled and black anodized oil dipstick makes inspecting oil volume of reservoir clean and simple
• Sealed with a pre-installed o-ring
• Includes 2.5mm allen key to remove baffle plates for cleaning
• Engineered to create multiple changes in the direction of airflow within the separator to cause oil droplets to fall out of suspension before exiting the catch can
• Closed / recirculated design reduces oil ingestion and promotes cleaner emissions and odor-less operation
• Valved drainage system - no removal of can necessary to empty
Call or email us today! 800.280.6966 or
info@turnermotorsport.com