We are proud to announce the release of our
Z4M Coupe and Roadster superchargers
available in 2 power stages
VF Z4M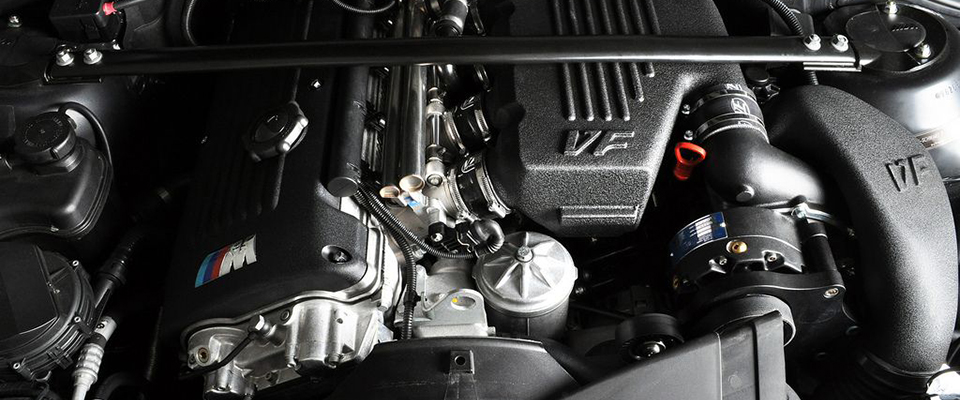 Maintaining the original BMW quality, smoothness and reliability were the key factors in the VF design. VF have harnessed reliability of Vortech superchargers with their 10 years of supercharging experience and worldwide OEM supply contacts to create the ultimate supercharger system for the ultimate driverís car.
Some Background and History of our S54 development:
In late 2004, VF purchased a 2005 model M3 and chose to create and test its complete aftercooled Stage 1 kit. A production manufactured aluminum manifold with
integrated air-to-water heat exchanger (charge cooler)
is provided for added value and greater performance compared to similar air/air systems. Typically used in European Rally cars, air/water cooling is the ultimate in aftercooler technology for on and off the race track. Air/water cooling provides superior cooling ability over air/air without lengthy ducting while creating cooler intake temperatures for more powerful and reliable ignition.
The E46 M3 Stage 2 kit [released Feb 08] offers even greater performance via extra boost from a smaller supercharger pulley, replacement stiffer serpentine belt tensioner and upgraded custom stage 2 software ECU flash with larger stage2 fuel injectors and MAF upgrade. This kit requires the use of high performance cats. The test car was setup with Supersprint headers and Euro M3 cats. Drag racing and aggresive back to back peak rpm shifting will likely require a clutch upgrade. 100 octane fuel recommended when used on the race track. A pre-cat wideband air/fuel ratio monitoring gauge is recommended.
Onto the Z4M
Around 2010, VF decided to change all tuning to be done 100% in-house by VF for VF amidst a bevy of multiple on-going projects. The decision eventually lead to VF-Engineering facilities to now be dedicated to only Research and Design. Through 1000's of miles of real-world testing in various conditions combined with our knowledge and data from our revolutionary air:water cooled E46M3 S54 systems, VF has created the Z4M VF480 (Stage 1) and VF570 (Stage 2) system for the Z4M community who has long been waiting for a new, reliable, high-performing supercharger option with the advanced and superior air:water cooling capabilities. All the aspects of the E46 M3 superchargers are now inherent to the S54 Z4M superchargers.

Special to the Z4M
You may find that ECU software programming can lead to further complication with shipping, downtime, installation/labor time. VF-Engineering has decided to take the time to include our All-New Hex Flash OBD2 Cable with every kit at
no additional cost
.
The Hex Flash Cable will allows for multiple features:
1) Upload our custom VF-mapping directly to your car via the OBD2 port and your laptop.
2) Do full readouts of the current state of your car
3) Use the cable and Hex Flash software as a fully functional Diagnostic Tool to read any error or check engine lights.
4) Revert to stock software at anytime for any reason.
Stage 1
VF480
480 hp / 340 ft/lbs
5.5-6.0 PSI
V3-SQ supercharger
Cast manifold with slide-in air/water cooled cartridge
ECU software flash
Stage 2
VF570
570 hp / 380 ft/lb
8.5-9.0 PSI
V3-SQ supercharger
Cast manifold with slide-in air/water cooled cartridge
ECU software flash
Please PM, email, or call for Special Forum Pricing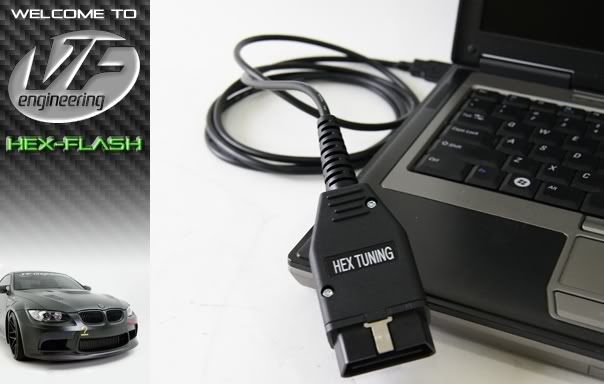 Photo credit: Rated M Roadster