Quote:
Originally Posted by
ECSTuning
The ///M limited slip differential is know for a grinding noise during low speed cornering. When the rear wheel speed differential varies during tight cornering, a slip stick effect is created on the lining and steel discs incorporated in the differential locking clutch, causing the grinding noise.
This is the new fluid described by BMW to cure this problem (TSB# 33 01 02)
Often overlooked, scheduled rear differential service is very important. Over time gear lube breaks down causing bearings and internal components fail. Regular maintenance will keep your vehicle running properly for years to come.

ECS rear differential service kit includes:
* Three bottle of Genuine BMW Limited Slip Gear Lube
* Two New Genuine BMW Drain/Fill plugs
* Drain plug O-ring
Click HERE to order or for more information.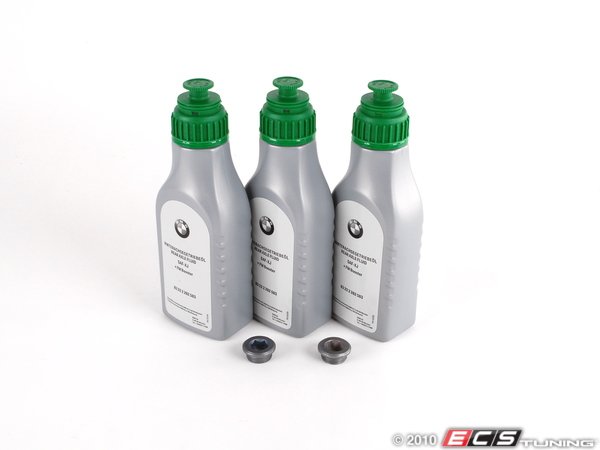 Please let us know if you have any questions! Feel free to shoot me a PM or email.
Best,
James
I have similar problem mate, when turning left or right, slowly, I get the grinding noise from rear, my dad initially told me its my DSC/Traction... anyway so we did change fluid with the new FM Booster OEM BMW Differential fluid, however Im still getting grinding noise from rear
(